We are proud to announce that Mr. Klemen Klemenc, from Jesenice, Slovenia, has been, during the Foto Safari "Good and Bad Land 2019" pronounced for the First Honorary Chairman of Village
Appraisal has been awarded to Mr. Klemen Klemenc for extraordinary achievements in promoting our organization and tremendous assistance in implementing our activities during the last 5 years.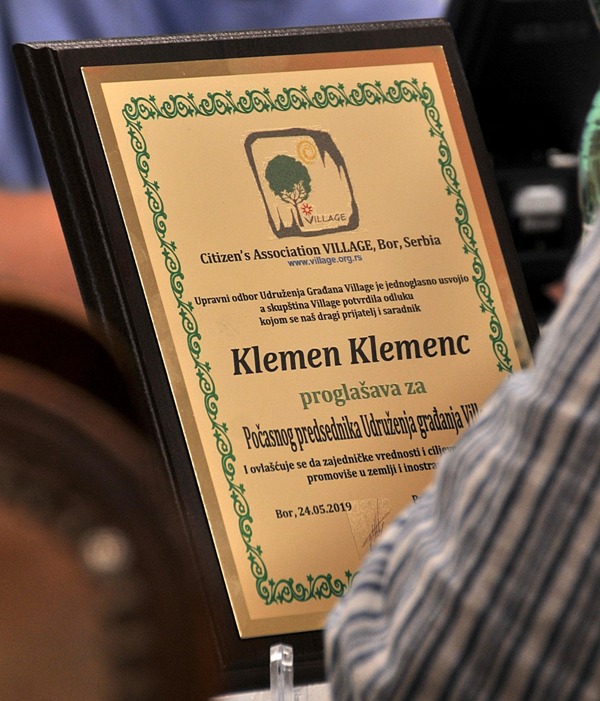 Short (and very modest, since he was the author) biography of our Chairman, great friend, great man and multidisciplinary artist:
Born on January 1st  1952 in Jesenice. He graduated from university studies at Ljubljana University, a metallurgy department. Before retirement  he worked as a technologist for heat technical measurements and designer of measuring elements for measuring the flow of media but most of professional career he  worked as a teacher of physics, math and technical education at various primary schools.
His primary hobby is theatre, where he played almost 40 roles in 50 years and has participated in over 1000 stage plays. Second best is photography and favorite theme are insects.
For the achievements, he has been rewarded with a municipal plaque for the contribution in the field of education and culture in 2007. As a photographer he earned following distinctions : F1 and FZS
In 2016, he received the statećs Linhart's award for achievements in the field of amateur engagements.